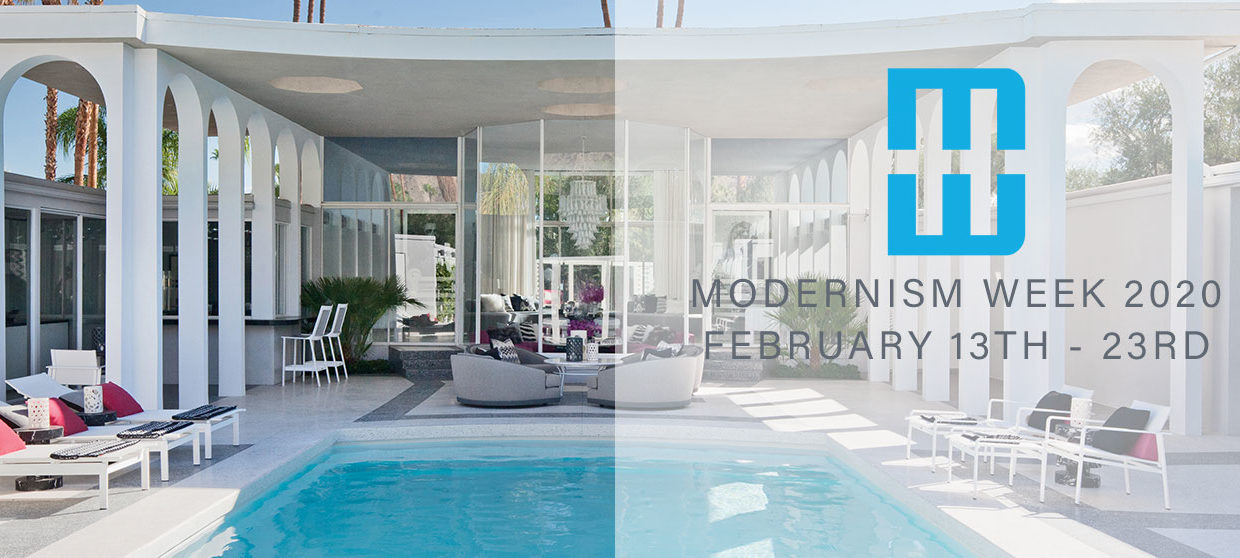 Modernism Week 2020
Modernism Week is an annual gathering which celebrates and fosters an appreciation of midcentury architecture and design as well as contemporary thinking by encouraging education, preservation, and sustainable modern living. Celebrating its 15th year, Modernism Week will take place February 13-23, 2020 throughout the greater Palm Springs area of Southern California.
What is typically reserved for museums and history books will instead bring art lovers and adventurers out into the colorful desert landscape in appreciation of designs made famous by modern masters Frank Lloyd Wright, Charles and Bernice "Ray" Eames, LeCorbusier, and more. This event features more than 350 unique experiences including the Modernism Show & Sale, home and architectural tours, films, lectures, nightly parties and live music, walking and bike tours, fashion, classic cars, and more.
Started in 2006 after the success of the Palm Springs Modernism Show & Sale and the annual symposium organized by the Palm Springs Art Museum's Architecture and Design Council, a group of art and architecture devotees came together to create the desert's now signature February event. Modernism Week became a 501 (c) (3) non-profit organization in 2009, also boasting its charitable contributions towards students pursuing college education in architecture and design as well as supporting local and state preservation organizations making efforts to preserve modern architecture.
Architecture buffs and design enthusiasts looking to make the desert their home during Modernism Week should look no further than the south eastern edge of Palm Springs to La Quinta. This extension of midcentury modern history and design is set against the iconic backdrop of the Santa Rosa Mountains. Nestled into the heart of La Quinta is the Andalusia at Coral Mountain Country Club, a luxury community where members love where they live. Longtime resident and real estate agent, Carla Lehman, has been a member of the Andalusia Country Club for over 13 years. Not only does she take the guess work out of finding a home for sale, but she makes buying a truly luxury experience from beginning to end.